Residential Projects
---
Berkley Road and Cohawkin Road, East Greenwich, Gloucester County, NJ This mixed-use project recently completed construction. The project includes: 36,000 square feet of neighborhood commercial, including the Cinder Bar Restaurant. 112 Fee-Simple Townhomes constructed and sold by Ryan Homes. Along with full environmental studies, surveying, design and entitlements, CES was required to provide a NJ […]
Read More....
---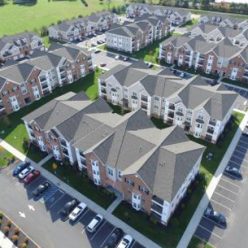 Monroe Township, Gloucester County, NJ – This site includes 300 residential apartments, many with garages and elevator service, and several commercial pads with over 1,300 feet of frontage on Berlin-Cross Keys Road (CR 689) near the Black Horse Pike (NJ Rt. 42). The plans included full grading and drainage plans, utility plans, landscaping and lighting […]
Read More....
---
CES has extensive experience with low and moderate income housing, senior age-restricted projects and assisted living facilities. Clients include: Community Investment Strategies Ingerman Affordable Housing Jewish Federation Apartments Pennrose Properties Fair Share Housing Development Gateway Community Partners Conifer Reality Michaels Development Ethel Lawrence Homes – Mount Laurel, Burlington County, NJ – This is the project […]
Read More....
---
Weatherby Planned Unit Development, Woolwich Township, Gloucester County, New Jersey – CES is proud to be a part of this Planned Unit Development and designer of several of the sub-projects located in the Weatherby Development in Woolwich Township. This exciting mixed-use project calls for over 4,000 residential units, including a mix of single-family lots, age-restricted lots, […]
Read More....
---
West Deptford, Gloucester County, New Jersey The Rivercove age-restricted apartment complex is in West Deptford, at Riverwinds. CES provided full site design and permitting for this ambitious project. Rivercove Apartments is a four-story apartment complex.   Experience with multi-family and mixed use projects like Main Street in Voorhees, and numerous projects in West Deptford, made CES the […]
Read More....
---
West Deptford, Gloucester County, New Jersey Riverwinds residential community was design to surround the community facilities and Riverwinds Golf Course with hundreds of age-restricted single family homes, age-restricted condominiums, apartments and commercial/office at the entrance.  CES was honored to be chosen to design these communities. We can help you from your earliest ideas by providing […]
Read More....
---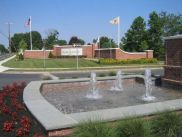 Camelot is in Glassboro, Aura is in Elk Township. Glassboro, Gloucester County, New Jersey CES provided land use planning, site plan and subdivision design, site surveying and environmental engineering for this project. Borough of Glassboro and Township of Elk Gloucester County, New Jersey Overall Land Use Planning Site Plan and Subdivision Design Site Surveying & […]
Read More....
---
Glassboro Borough, Gloucester County, New Jersey – Construction was recently completed and a grand opening held for Essex Chase Apartments. This 252 unit apartment rental community on 33 acres was constructed and is owned by Fieldstone Associates. Started more than 10 years ago and moving toward a new South Jersey community stretching over portions of […]
Read More....
---