Commercial Projects
---
48,000 Square Feet Retail Space Woolwich Township, Gloucester County, NJ – At nearly 48,000 square feet, this is the largest retail commercial center in Woolwich Township to date and is a great ratable to the Township. CES designed this 10-acre tract, located at the corner of two County Roads: Center Square Road (CR 620) and […]
Read More....
---
Voorhees Township, Camden County, NJ – CES provided full site engineering including stormwater management and integration of large parking garages, and parking under the townhouse area. Designed by CES from wetlands delineation to grand openings, Main Street has thousands of square feet of office and commercial space, one of the finest banquet facilities in South Jersey, […]
Read More....
---
Cherry Hill Township, Camden County, NJ –  For many years, CES has been trusted as the engineer and surveyor to this expansive 42-acre retail commercial center, located adjacent to the vibrant Cherry Hill Mall on Route 38. Changes have included the addition of a Red Lobster Restaurant, revisions to the main buildings and parking lots, […]
Read More....
---
Lawnside Borough, Camden County, NJ – CES provided surveying and site plan services to upgrade a previous supermarket with a new Zallie's ShopRite Supermarket. Upgrades included building and vestibule renovations, and parking lot renovations to bring the building in compliance with State and Wakefern Food standards. We are honored to have worked on many ShopRite Supermarkets with Zallie's.
Read More....
---
City of Vineland, Cumberland County, NJ – With four ShopRite supermarkets throughout South Jersey, the Bottino name is very well known. The Bottino Family came to CES when it was time to design its new 88,000 square feet, state-of-the art supermarket in Vineland. The CES design consists of 459 parking spaces, subsurface stormwater management facilities, […]
Read More....
---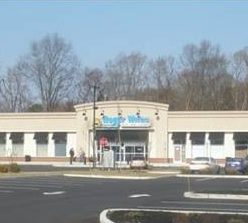 Gloucester Township, Camden County, New Jersey This major commercial project is located near the growing Atlantic City Expressway – Berlin-Cross Keys Road interchange, at the corners of Gloucester Township/Winslow Township in Camden County, and Washington Township/Monroe Township in Gloucester County. The front of the site consists of Tractor Supply, Tilted Kilt, Friendly's Restaurant, and Rite […]
Read More....
---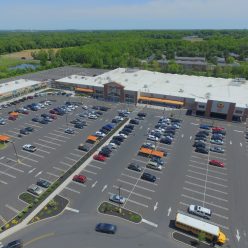 Burlington Township, Burlington County, NJ – Wishing Well Plaza is a large community commercial center located on Route 541 – Mt Holly Road, near Sunset Road in Burlington Township, New Jersey. CES provided engineering design and permitting, and construction is underway for a new anchor, 40,393 square feet Burlington Coat Factory, which follows an 88,000 square […]
Read More....
---