Social Service Provider – Wastewater Treatment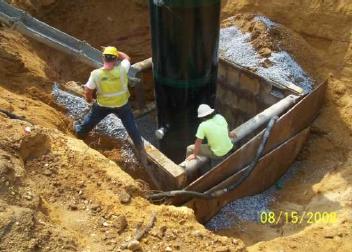 Pittsgrove Township, Salem County, NJ – A Social Service Provider expanded to better serve the community. CES successfully completed planning, design, permitting and construction oversight for the commissioning of a wastewater treatment plant with a base flow rate of 12,000 gpd. The process consisted of an anoxic/aerobic biological nutrient removal activated sludge plant.
Upon commissioning, our staff continued client service as the NJ State Licensed S-2 Wastewater Treatment Operator for the plant. CES was responsible for all effluent and monitoring requirements stipulated in the NJPDES Discharge Permit. This facility required compliance with the following regulations: New Jersey Water Pollution Control Act, New Jersey Pollutant Discharge Elimination System Regulations, and Ground Water Quality Standards.