Haines Industrial Center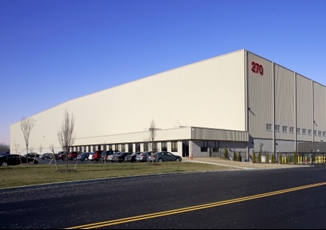 CTS Building – Burlington Township, NJ
Provided site planning/engineering for a 721,000 SF building that can be expanded to one million square feet. Estimated at $75 million by NJBIZ, this distribution warehouse has a 68-foot product storage height and 80-foot overall height, making it the tallest warehouse/distribution building in New Jersey. The project was completed in 18 months and is located in Haines Center, a 900-acre industrial park owned and managed by Whitesell.
The Haines Center Industrial Park is serviced by the Neck Road Pumping Station.
Neck Road Pumping Station, Burlington Township Department of
Public Works – Burlington County, New Jersey.
CES worked closely with public officials on this project that included replacement of the outdated Neck Road pumping station to a suction lift pumping station that is rated at 400 gpm. The station serves the new Haines Industrial Park, owned by Whitesell. This station included duplex pumps located within a control building, controls, check valves and isolation valves, and pig launching chamber. Outside of the building is an 8-foot diameter precast concrete wet well, and 80 linear feet of 8-inch DIP force main that will be tied into an existing force main.